What's up! I'm AzCoy7. If you have any questions, contact me on my message wall!

I'm an administrator and sysop (system operator) on this wiki.
"
Stick War: Legacy is one of my favourite games - it includes strategic gameplay and you can challenge yourself with different levels.

- AzCoy7

"
I usually work with SpodermanAlwaysCan. He's awesome! Make sure to check him out! :D
I am active daily on this wiki, so feel free to contact me if you need to. If you're interested in joining the CCC, I am more than happy to go through with you in a training course. Remember though, make sure to read the page thoroughly!
I am an active Stick Wars Wiki Community Cleanup Crew (CCC) vice-commander and coordinator. Along with SpodermanAlwaysCan, I was the co-founder of the CCC.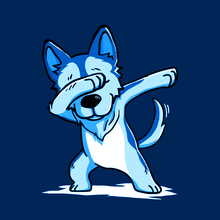 I'm AzCoy7. I enjoy playing Stick War: Legacy and contributing to this wiki. I am Australian, and I absolutely love fishing. I enjoy playing baseball, table tennis and I also enjoy uploading content to my YouTube channel. My username, AzCoy7, is basically short for AzureCoyote7. Azure is my favourite colour and is a shade of blue halfway between normal blue and cyan, if you didn't know that. On the other hand, the Coyote is my favourite extant animal. 7 is my favorite number. I additionally enjoy researching deeply in subjects related to paleontology, which is the scientific field of study about dinosaurs. If you're a dinosaur mania like me and you know a lot of stuff about it, my favourite dinosaur is Suchomimus. I am also a Star Wars fanatic. I have a passion for mobile gaming as well. Catch you later! :D
Community content is available under
CC-BY-SA
unless otherwise noted.